The world of business has changed a lot in the last few years. It's a fast-paced, ever-changing environment that demands constant adaptation and innovation. This means that we need to be constantly learning new things, and finding new ways to do old things better. This is especially true when it comes to product development.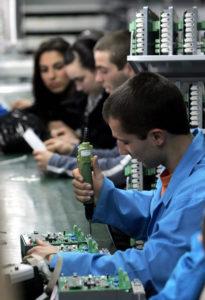 Vergent Products is an engineering consulting firm specializing in electromechanical engineering with an emphasis on research and development for consumer and industrial products. You are looking for a company that can conceptualize, design, and develops your electromechanical product, and that's exactly what Vergent Products can deliver to you. Moreover, Vergent Products is an electromechanical engineering company based in Loveland, Co. We specialize in designing electromechanical products with a focus on low-power solutions and user experience. We are looking for talented engineers, skilled in software and hardware development, who can hit the ground running and create innovative solutions.
Furthermore, numerous customers and industries rely on Vergent Products to connect to the world and understand their environment. Our electromechanical engineering, product engineering development, and hardware design teams get to work with you to set up, build, and manufacture your custom solutions.
The Experience and The Quality
Starting with our custom product design services, we will make the best use of our expertise to design and develop your new electromechanical product. Using our 26 years of experience we can conceptualize, prototype, and design your product efficiently.
Aside from that, We have been working with a range of industries for a long time and understand what it takes to create a successful and innovative product. We'll make sure that your product is made at the highest level of craftsmanship and quality. We'll create a design with your input and make sure that it is to your satisfaction. We want you to be proud of the product you have developed with us and will always do our best to make sure we create the best product for you.
Services
We offer various product development services including custom mechanical design, custom electrical design, and custom firmware development. With our help, you can build a quality product that will be successful! We build prototypes and preproduction/production units to verify designs and verify product performance. If you want to make an impact on the market, you need a great product that is well designed and looks professional. You can become a successful entrepreneur by finding a factory that can handle your product design needs. There are many different ways to measure the success of a product. Don't let a poorly designed product ruin your chances of success. Shop around for a factory that specializes in the product you need.
On top of that, we have a team of experienced manufacturing engineers to help with your manufacturing process. We are experts in low-volume production and prototype builds. We produce a wide range of products including medical imaging equipment, medical devices, consumer electronic devices, and industrial equipment. We are the only choice for a wide range of industries including medical, consumer goods, consumer electronics, and industrial products. We have a highly skilled and knowledgeable staff and we strive to meet on-time delivery of your products. We are affordable and very easy to communicate with. 
Conclusion
Vergent Products was founded on the concept of passion, a passion to help. We have a drive to create, to improve, and a desire to change the world. We are a new company that is ready to make a difference in the lives of others. Our company will not just be a company but a way of life. We specialize in providing unique and powerful electronics to our clients. We're a company that is always focused on the future and that's what makes us a leader in the industry! We're also obsessed with keeping our clients informed on the latest products and technologies. If you'd like to know more about what we can do for you, visit our website today at www.vergentproducts.com.